Escarpment Dining
Renowned for its innovative cuisine and fine wines, the Blue Mountains is one of Australia's most famous foodie destinations. The Escarpment Group offers a range of restaurants and bars throughout our properties within the Blue Mountains region which provides guests a unique, unforgettable gastronomic experience that showcases the region's fresh and local produce.
DARLEY'S RESTAURANT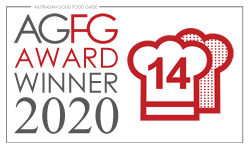 A multi-award winning fine dining restaurant located within the grounds of Lilianfels Resort & Spa in Katoomba. Darley's Restaurant offers a modern Australian cuisine showcasing fresh seasonal produce sourced within the Blue Mountains. Enjoy the gourmet delights whilst being served in a romantic space that features beautiful stained glass windows, original ornate fire places, crystal chandeliers and breathtaking views of the surrounding gardens and the Jamison Valley. Open from 6pm to 10pm Tuesday to Saturday.
Bookings are essential. Please call +61 2 4780 1200.
https://www.lilianfels.com.au/dining/darley-s-restaurant
ECHOES RESTAURANT
An award winning contemporary fine dining restaurant located at Echoes Boutique Hotel & Restaurant in Katoomba. Echoes Restaurant offers modern Australian cuisine with an Asian influence whilst enjoying the breathtaking views overlooking the picturesque Jamison Valley. Echoes Restaurant features an extensive wine list showcasing Australian and imported wines which can be enjoyed in Echoes Bar next to the large open fireplace. Open 7 days a week for breakfast, lunch and dinner.
Bookings are essential. Please call +61 2 4782 1966.
http://www.echoeshotel.com.au/dining/echoes-restaurant-bar
HYDRO MAJESTIC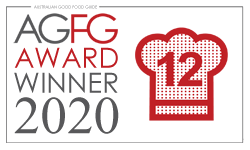 Featuring panoramic views overlooking the Megalong Valley, the Hydro Majestic is one of Australia's most iconic historical hotels. The Hydro Majestic offers a range of casual and formal dining experiences ranging from the Wintergarden for afternoon high tea, gourmet dinner, Salon du The & Cats Alley featuring a Shanghai chic tea room lounge and bar and the Boiler House Café for a more casual dining experience. The Wintergarden is open 7 days a week for afternoon high tea from 11am to 3pm (Mon to Fri) and 10.30am to 3pm (Sat & Sun) and open daily for dinner from 5.30pm to 8.30pm. The Salon du The & Cats Alley is open Friday to Sunday from 2pm to 8pm for a refined Asian-inspired snack menu and a range of beverages. The Boiler House Café is open 7 days a week from 11.00am to 3.30pm (Mon to Fri) and 10.30am to 3.30pm (Sat & Sun) for all day dining.
Bookings are essential for the Wintergarden. Please call +61 2 4782 6885.
http://www.hydromajestic.com.au/dining